Canada's animation industry has a history of limitations due to the high competition with its neighbor, the United States. Prior to 1939, Canadian animation was produced on a small scale.
the Danish Poet by Torill Kove 2006

In 1939, the National Film Board of Canada was established, forming a strong government supported organization that creates Canadian films. It's logo (the first image at the top of this entry) has the letters ONF, which stands for its French name Office national du film du Canada and NFB which simply stands for National Film Board. Creating animated films was not the Board's original intention. But after co-producing propoganda films with Disney, a handful of Canadian animators continued making animated films.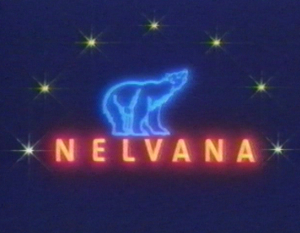 Aside from the NFB, long-term success in Canadian animation remained limited until Nelvana Limited Entertainment Company was found in 1971. Nelvana continues to produce Canadian television cartoons as well as helping with shows in the United States. Believe it or not, many kids in the United States have watched Canadian cartoons. Shows like the Magic School Bus, Little Bear, and Franklin the Turtle (the original book is in fact ---Canadian), were all made by Nelvana Studios.
the Man Who Planted Trees 1987 by Frédéric Back --frame by frame breakdown
Canada is known for keeping a low profile, but its contributions to the animation industry is just stupendous! Today Canadian artists stand in high positions in studios all over the world. Richard Williams (image above), the co- director of the technological breakthrough Who Framed Roger Rabbit, and author of the popular Animator's Survival Kit, is Canadian. Canada also provides phenomenal animation education in schools such as the Sheridan Institute of Technology (which won the 1984 Academy Award for Best Animated Short for the film Charade by student John Minnis) and the Vancouver Film School.
Crabby Chat illustration by Imaginism Studios Bobby Chiu and Kei Acedera 2008

My personal favorite is called Imaginism Studios, which not only makes mind blowing digital work, but also helped with the character design in Tim Burton's upcoming Alice and Wonderland.
1969-
Walking by Ryan Larkin. This was an Oscar-nominated psychedelic short that challenged the animator's perspective.

1987-
the Man Who Planted Trees by Frédéric Back from the Canadian Broadcasting Corporation (CBC) is an Academy Award winning short about how a man devotes himself to nature's rebirth.
2000-

Black Soul (Ame Noire)
by Martine Chartrand is a exhilerating dive into the heart of black culture. It's films like these that make us like history. Watch it here
http://www.nfb.ca/film/black_soul/
2004-
Ryan by Chris Landreth from the National Film Board of Canada. This Academy Award winning film is a documentary on Ryan Larkin when he live a life of alcohol and drug abuse on skid row. Ryan Larkin was the innovative Canadian animator who made the short Walking in 1969.
2006-
the Danish Poet by Torill Kove is a Academy Award winning love story that reminds us of life's charming qualities in times when we think there are none.
2007-

Madame Tutli Putli by Chris Lavis, Maciek Szczerbowski, and Clyde Henry Productions from the National Film Board of Canada. I've mentioned this Academy nominee earlier in my entry Senior Theses and Animated Shorts, its a very dark story about Mme Tutli Putli's train ride through life.
2007-

I Met the Walrus by Josh Raskin. The film's producer Jerry Levitan, actually snuck into King Edward's Hotel building when he was 14 in 1969 and interviewed John Lennon in his suite! The animated film is based on an abridged 5 minutes of Levitan's recording. The film has inspired many animators to this day.
I Met the Walrus by Josh Raskin 2007
Ryan by Chris Landreth 2004
Photo of young animator Ryan Larkin
Black Soul by Martine Chartrand 2000